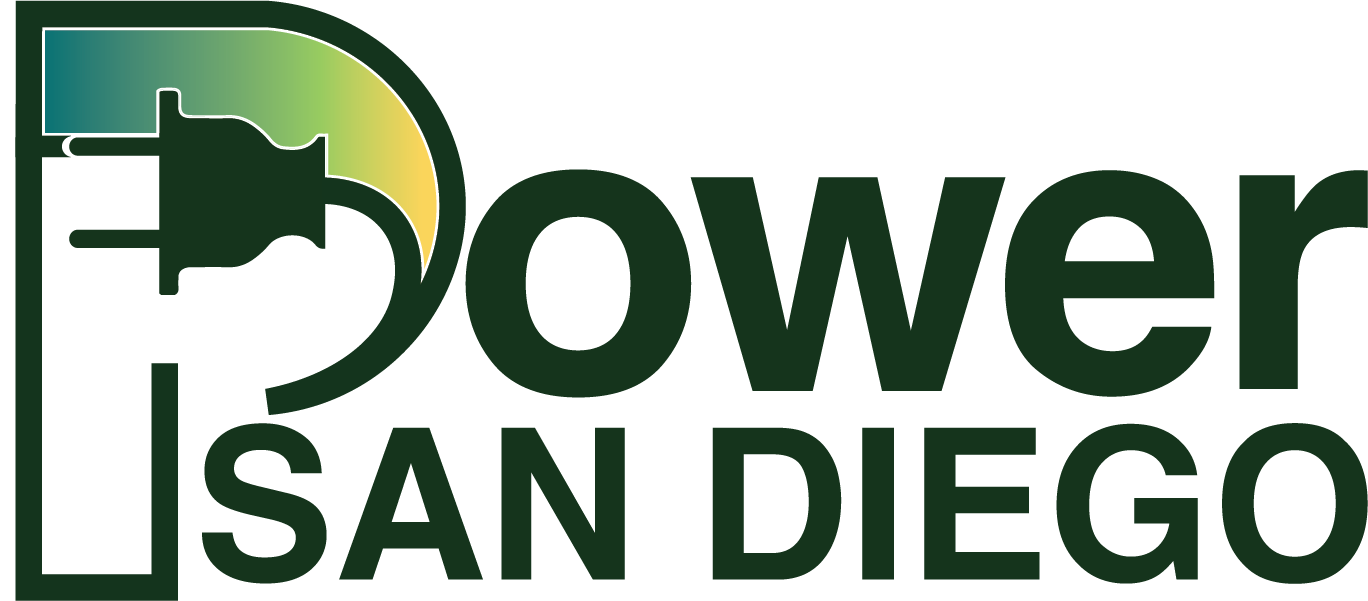 Effective Date: August 1, 2023
Welcome to The Power San Diego Campaign, the grassroots movement for change in San Diego, California. This Privacy Policy outlines how information concerning you is collected, used, and shared by The Power San Diego Campaign. This Privacy Policy applies to the use of our website, located at wearepowersandiego.com, and any other online services related to The Power San Diego Campaign that link to this Privacy Policy (referred to collectively as the "Site").
We reserve the right to update and modify this Privacy Policy periodically. If changes are made, we will revise the date at the top of this policy, and in certain cases, provide additional notice such as updating our homepage or sending email notifications. We encourage you to review this Privacy Policy whenever you access the Site to stay informed about how we handle your information and the measures you can take to safeguard your privacy.
Information Collection
Information You Provide to Us
We collect information directly from you when you engage with us. This includes filling out forms, making donations, and communicating with us. The data we gather may encompass your name, address, contact details, credit card information, and any other identifying information you voluntarily provide.
Automatically Collected Information
When you use our Site, we automatically gather certain information about your interaction with it. This encompasses:
Log Information: We log details about your site usage, such as browser type, access times, viewed pages, your IP address, and the page you accessed before coming to our Site.
Device Information: We collect information related to the device you use to access our Site, including hardware model, operating system, unique device identifiers, and mobile network details.
Cookies and Tracking Technologies: We utilize various technologies, including cookies, to collect data for improving our Site, enhancing user experiences, and analyzing popular areas of our Site. Additionally, web beacons may be used to help deliver cookies and track visits, usage trends, and campaign efficacy.
Information From Other Sources
We may receive information from external sources and combine it with the data collected on our Site. This could involve information from third-party mailing list providers and publicly available sources, and we may utilize such data for list matching purposes.
Use of Information
We use the information gathered about you for a variety of purposes, including:
Enhancing and maintaining our Site.
Fulfilling your requests, processing donations, and sending related confirmations and receipts.
Providing technical notifications, updates, security alerts, and customer support.
Responding to your inquiries, comments, and requests, and conducting customer service interactions.
Distributing newsletters and pertinent news and information you request or we believe may be of interest to you.
Engaging with other supporters, volunteers, and donors for The Power San Diego Campaign.
Ensuring compliance with federal election laws and contacting you for necessary information.
Assisting you in voter registration, voting reminders, and event notifications.
Analyzing usage trends and activities on our Site.
Preventing fraudulent activities and safeguarding the rights and property of The Power San Diego Campaign and others.
Customizing and refining the Site and delivering targeted content or features based on your information.
Carrying out any purpose for which the information was collected.
The information we collect is governed by U.S. law as we are based in the United States. By using our Site or providing us with information, you consent to the processing and transfer of your data to the U.S. and other countries.
Sharing of Information
We may share your information as follows:
With vendors, consultants, service providers, and volunteers who require access to the data for campaign-related activities.
With political candidates, organizations, groups, or causes that share similar objectives or viewpoints.
With other participants in joint fundraising efforts.
When legally authorized or obligated, responding to legal processes or lawful requests, and protecting the rights, property, and safety of The Power San Diego Campaign and others.
In connection with business transactions, reorganization, asset transfer, or other situations where information may be disclosed or transferred.
With your explicit consent or direction.
We may also share aggregated or anonymized information that does not identify you directly.
Social Sharing and Online Petitions
Our Site might offer social sharing features and integrated tools. Use of these features may lead to sharing information with your contacts, depending on your settings with the service provider. Online petitions you sign may be made public, including your name, city, state, and comments. These petitions or compilations thereof might be shared with leaders or the press.
Advertising and Analytics Services by Others
We may allow third parties to serve ads on our behalf and provide analytics services. These entities could use cookies and technologies to track your online activity and preferences, analyze data, and deliver targeted content.
Phone Number Privacy
By providing your cell phone number, you consent to receive periodic campaign updates through automated text messages from Power San Diego. For SMS, Msg & Data rates may apply. Text HELP for help, STOP to end.
Security
The Power San Diego Campaign employs reasonable measures to safeguard your data from unauthorized access, alteration, disclosure, or destruction.
Your Choices
Cookies
Most web browsers are configured to accept cookies by default. You can usually adjust your settings to reject or remove cookies. Please note that this might impact the availability and functionality of our Site.
Promotional Communications
You can opt out of receiving promotional communications from The Power San Diego Campaign by following the instructions in such communications. Note that non-promotional communications may still be sent to you.
Contact Us
For any questions about this Privacy Policy, you can contact us at: hello@wearepowersandiego.com or in writing at:
Power San Diego
C/O Politica Campaign Treasury LLC
3288 Adams Avenue, No 16713
San Diego, CA 92176
Thank you for engaging with The Power San Diego Campaign and supporting our mission for positive change.