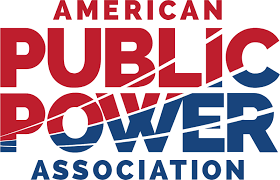 Group to Collect Signatures for Public Power Ballot Initiative in San Diego
Signature gathering for a ballot initiative that would give San Diego, Calif., residents the opportunity to vote on the creation of a public power utility in the city is set to get underway next month.
The citizens ballot initiative would create a not-for-profit power electric distribution utility in the city to be known as "Power San Diego." The public power utility would replace investor-owned San Diego Gas & Electric.
"The public utilities around our state are different but they share one characteristic," said Dorrie Bruggemann, the Power San Diego campaign manager. "They all charge less — in some cases hundreds of dollars less each month — than SDGE," she said.
Power San Diego would be directed by a five-member board with oversight by a Citizens Oversight Committee.
A Nov. 16 news release issued by Power San Diego said that the public power utility "would need experienced workers and expects to fill most positions with former SDGE staff."
The new utility "will welcome union representation and pay employees compensation and benefits equal to or better than those in their current collective bargaining agreements," the group said.
In addition, the news release said that as a non-profit, Power San Diego would encourage the expansion of rooftop and parking lot solar.
Power San Diego published the initiative on Nov. 16.
The Power San Diego campaign will conduct a signature drive to get its initiative on next year's ballot.
The campaign to get the initiative on the November 2024 ballot will require just over 80,000 signatures. Signature collection will begin December 7 and continue through May.
A formal kick-off and signature-collection training event will be held on Dec. 5.